Cats and dogs may sometimes fight like, well, cats and dogs; but cats often don't get along with dog doors either.
M.C Glass & Glazing are specialists when it comes to installing cat doors, and we understand the differences between cats and dogs that matter when it comes to what they need from a pet door.
A typical dog door can be difficult for a cat to use, or they may just not like using it at all. If you live with a cat, you should consider installing a cat flap with M.C Glazing.
There are a few important differences between dog doors and cat doors (and no – it doesn't just come down to size).
Differences between dog and cat doors
Cat doors are usually transparent. While some dog doors may be see through too, most cats don't like to use a door if they can't see where they're going.
Cat doors are wider for their size, as cats tend to have a wider frame than dogs.
Many dog doors are made from a flexible material. However, these doors can drag along a cat's back. Cats will far prefer a pet door made from a rigid material.
Many cat doors often feature easy locking mechanisms, which allow you to keep your cat indoors overnight. Many dog doors, on the other hand, will feature locking mechanisms that are suited to occasional use such as when you're away on holiday.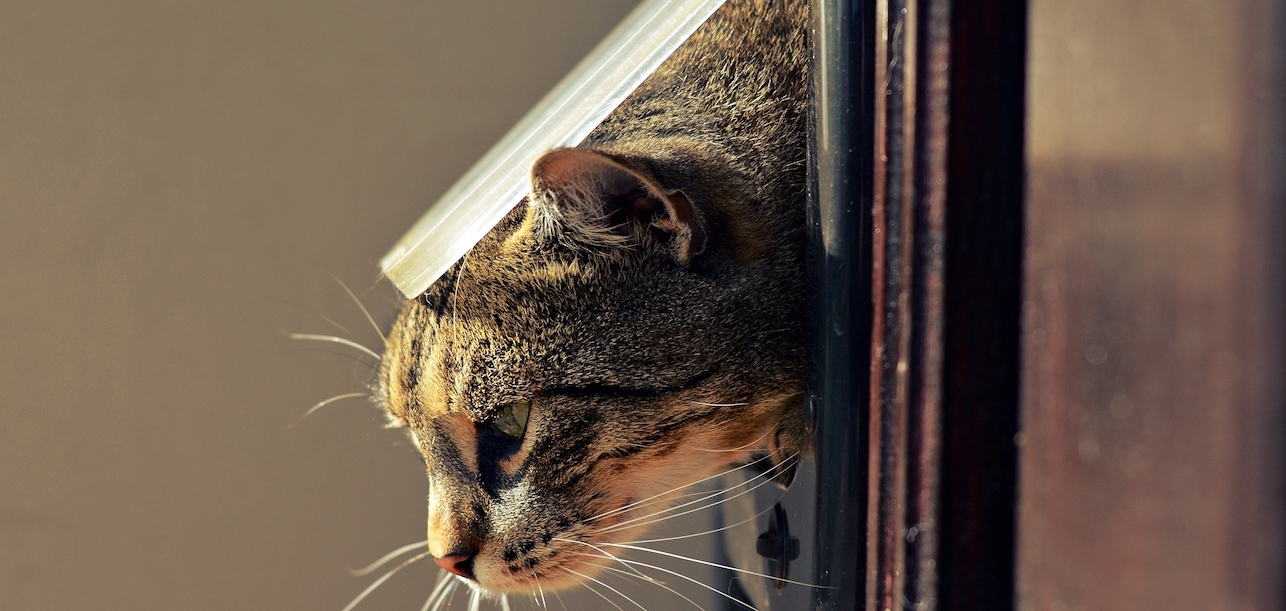 M.C Glazing will help you choose the best place to install your cat door, both for your cat's needs and yours. Installing a cat door in a glass door or window, will require the glass to be toughened glass in order to comply with Australian Standards AS1288. We can help you determine this prior to installation.
We can also install toughened glass doors and windows if you would like to install a cat door into glass. See our Replacement Windows page for more information.
To learn more about our cat door installations, contact us today!
M.C Glass & Glazing is a member of the Australian Glass & Glazing Association and all our cat door installations comply with Australian Standards AS1288.